As most of you know, I work not only on SCACCHoops.com but on our Game Simulator sites, NCAAGameSim.com, NBAGameSim.com, and NFLGameSim.com. Today, we launched a new feature that we think all basketball fans will enjoy.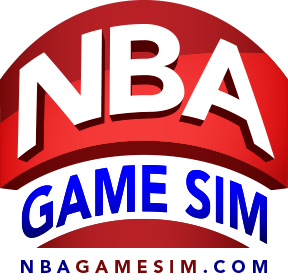 On NBAGameSim.com we have added our NBA Playoffs Cheat Sheet. Similar to our NCAA and NIT Cheat Sheet, it will allow users to simulate first round matchups as well as potential future matchups in the NBA Playoffs.
Even more exciting, GameSim+ users can simulate the NBA Playoffs with one click. Read more about GameSim+ here.
In case you're wondering, the first ever sim of the NBA Playoffs gave us the Spurs winning in 6 games over the Cavaliers. So, you heard it here first!